Nightmares T-shirts just arrived. My apologies for them being three days late. I did not take into account MLK Day when I originally announced them. Paid pre-orders will be packed up and in the mail ASAP.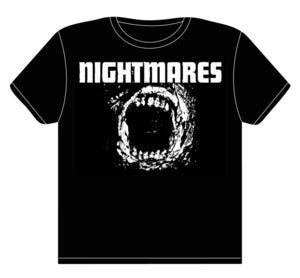 Regular orders are available via the BloodShop!


http://bloodshop.bigcartel.com/product/nightmares-t-shirt-pre-order-xs-xl




Final Solution "All New Power" Cassette

In-stock now. Limited quantity.


http://bloodshop.bigcartel.com/product/final-solution-all-new-power-cassette

I also found a small box of their "Rape Session" 7-inch, which I thought was long sold out. I have it listed in the webstore at regular price, not Discogs collectors price:

http://bloodshop.bigcartel.com/product/b-043-final-solution-rape-session-7-inch-sold-out